Raleigh Plumber Offering Full Service Plumbing Since 1999
Raleigh Water Heater Replacement and Repair, Best Plumbing Prices in Town Guaranteed! Call: 919-661-6334
Raleigh Plumber
Offering Full Service. Specializing in
Water Heater
&
Tankless Water Heater Installs
and General Plumbing Repairs. Poole's Plumbing is a member of the EPA WaterSense; we provide replacement and installation of plumbing fixtures that promote water conservation solutions. Poole's Plumbing provides an On-Call Raleigh Plumbing Emergency service. We are a fully licensed and insured Raleigh Plumbing company, focused on providing turn-key plumbing services including residential and commercial new construction, as well as, plumbing repair and renovation plumbing services for the Raleigh NC Area.There is no job too small, from a
leaky fauce
t to
new construction plumbing
. Due to recent years of drought in our area, we are now helping to educate the general public on water conservation by promoting the very best products available to them today. Refer to our
Go Green plumbing
section of this website for more information on how to
save water and energy
.
Poole's Plumbing Drain Cleaning

Looking for Raleigh Plumbing Services?

Tankless water heaters Raleigh Best Price

What is a Rinnai Tankless Water Heater

Best Price Water Heaters in Town Guarantee! Poole's Plumbing

Raleigh Plumbers Poole's Plumbing

30 Sec Commercial FINAL NOV12

Raleigh Plumber Full Service Plumbing

Thanks for Stopping by our Booth
---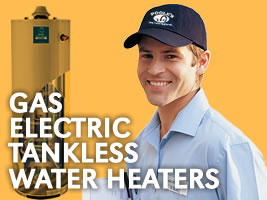 From natural gas to electric Poole's Plumbing offers some of the best brand name
Water Heater
Systems available. Call us today for a free estimate and a painless Turn-Key replacement or repair, or to learn more about Tankless Water Heaters.
Water Heaters
hp-brands

hp-brands_s2

hp-brands_s3

hp-brands_s4

hp-brands_s5

hp-brands_s6

hp-brands_s7

hp-brands_s8

hp-brands_s9

hp-brands_s10

hp-brands_s11

hp-brands_s12
From Tankless Water Heater Systems, to quality kitchen faucets, Low flow Shower-heads and High Efficiency Toilets. We offer quality plumbing products from all your favorite brands with Turn-Key installation, all backed by our Best Price Guarantee.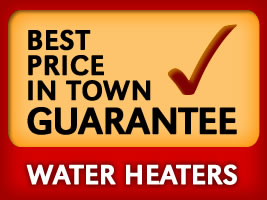 With our Price Match Guarantee On All New and Replacement Water Heaters, You Get the Most Trusted Name in Raleigh Plumbing at the Lowest Rate in Town! Contact the Water Heater Experts at Poole's Today and Save!
---
Our experience with Poole's Plumbing was very positive

Our experience with Poole's Plumbing was very positive

"Our under sink (and 40 yr old) plumbing had collapsed while we were washing some dishes on the evening of 5/1 and the pipes needed to be replaced. We called the morning of Friday 5/2 and had an appointment set up for the following Monday. We were also having an issue with not getting much, if any, hot water out of the kitchen sink. We had purchased a new kitchen faucet and had the plumber install it since he was there anyway to fix the pipes. The pipes were replaced and the new faucet installed - correcting our problems. The tech also gave some great advice reg… Read More

All I can say is wow......

Noticed leaking toilet on my way out the door to work

Great price, great service, very friendly & professional

Faucet install... They arrived on time and immediately went to work

There were no surprises

Click the easy button

Clogged drain

I will definitely recommend Poole's

Poole's Plumbing - Awesome Work!

I was very pleased with Poole's Plumbing

Very happy with the service...

Problems addressed and solutions offered
---
---
---