Over the past few years, there have been more and more new homes built using the tankless model water heaters as opposed to the conventional units. The Raleigh water heater specialists at Poole's Plumbing specialize in the installation of water heaters in addition to countless other services, and have compiled a list that can help you to answer the question of "Is a Tankless Water heater right for me?"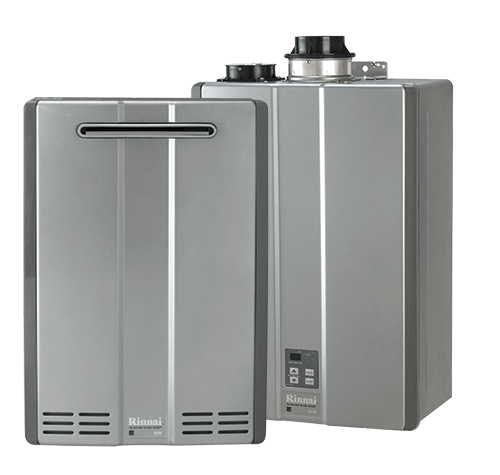 There are many items to take into account when answering the question, 'Is a Tankless water heater right for me?" Just some of the positives to consider changing to or starting with a tankless unit are as follows:
Most Tankless Water Heaters come with a federal tax rebate of $300.
They never run out of hot water.
They last five to 10 years longer than tank heaters.
They're more efficient with no standby heat loss.
Tankless Water Heaters take up less space and can even be installed on walls or outdoors with an anti-freeze kit.
Smaller units can be installed under cabinets or in a closet, closer to the point of use.
They only need enough power to heat the amount of water necessary at any given moment.
You can shave as much as 20 percent from your water heating bill.
Electric models don't produce greenhouse gases.
Most units are operated by remote control and have up to four separate settings available.
There's no possibility of flooding due to a ruptured tank.
If there is still a bit of a question while keeping in mind your initial task of deciding, "Is a Tankless Water Heater right for me, there are other variables that may help you go one way or another on your this ever important choice. First, remember, water heating accounts for about 20 percent of your home energy budget. Take into consideration that a whole-house standard electric water heater model usually runs about $500-700 and a gas model roughly $1,000-1,200. The electric model is usually less expensive to install and while gas is the cheaper energy source now, trends show that this may not be the case for long.
The choice is yours, and with a little help from Raleigh water heater specialists at Poole's Plumbing, you can rest assured that one way or another you can answer the question, "Is a Tankless Water Heater right for me?"