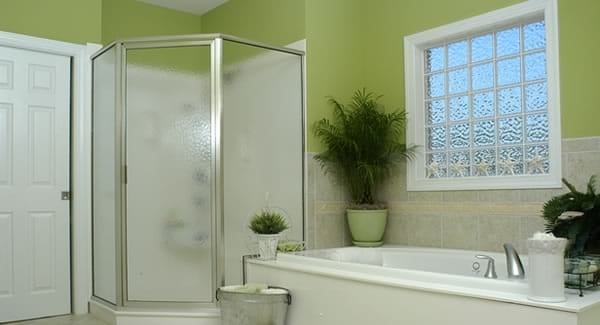 When looking at remodeling your bathroom, there are many factors to take into consideration, with the cost being a major part of your decision making process. Depending on the size of your bathroom, what types of products you plan to have installed, and the costs of labor for getting the job done right, the overall price to do these renovations can vary greatly.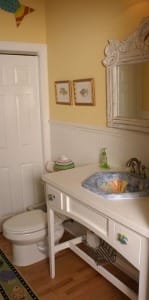 To get a good idea of how much you may be spending to remodel your bathroom, the first thing to look at is the size of the room you will be redoing. According to Remodeling magazine's 2005 Cost vs. Value Report, a mid-range bathroom remodel is approximately $10,499, higher or lower depending on where you live and how you define "mid-range". The same Remodeling magazine study estimates that redoing your mid-range bathroom at this price would prove very cost effective in the long run, as you would actually recoup 102 percent of its cost at resale. A higher end or "up-scale" bathroom remodel job is estimated on average to run in the $25,000 to $26,000 range, again depending on the items you select to have installed, home location, and actual size of the room. While quite a jump from the mid-range figure, you would also recoup an estimated 93 percent of these costs on resale. *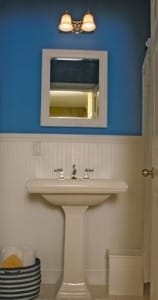 While these figures can give you a ballpark idea of what you will spend, there are several main points to consider when figuring your budget for a new bathroom. First, you must figure in any construction costs. This would include your choice of a general contractor to do the work. Getting estimates from several contractors and checking the references of each, is a good idea when taking this step. Assuming you are not doing the work yourself, there are price saving measures that can be taken when hiring a professional. For example, if you are able and knowledgeable, you could do the demolition work on your old bathroom yourself. Labor costs must come into consideration, as your budget can vary greatly depending on if you are staying with the original layout of the room or if you plan to make many major changes to it such as adding a new window or moving lights and fixtures. Styles of fixtures (toilets, sinks, tubs, etc.), will factor into your overall price as well, as do flooring and countertops.
To get a good idea on what you will actually be spending, there are many on line tools that can help to serve as a "calculator" of sorts in your planning process. One such tool is the "Bath Estimator", and can be found at improvement.com. This allows you to enter things such as the type and size of your bathroom, what type of price range you are hoping to stay within, whether you are planning a complete overhaul or just a partial one, and your home location. The tool will provide a good idea of what your overall cost will be.
Which ever direction you decide to go, it's best to get a plumber involved early in the project so they can help determine the best option for your remodel, as well as look for unseen issues that might arise later in the project that could become costly.
*The information and figures gathered in reference to the 2005 Remodeling magazine study is detailed further at www.hgtv.com , under the home improvements section.