Considering that the main source of water usage in the average home is the toilet, selecting the right model can make a world of difference in regards to its efficiency and as a result, the amount of water that is wasted in your household. Making the decision to have the Raleigh professional plumbers at Poole's Plumbing install a WaterSense Toilet is not only one that is eco-friendly, but also one that can help you keep your water bill payments to a minimum.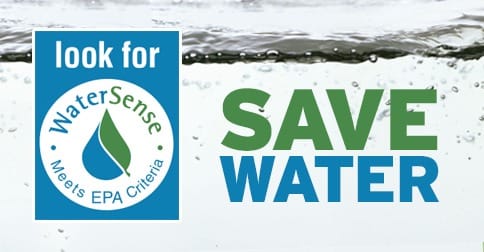 In many homes that do not have a WaterSense Toilet, or one with an older less efficient toilet, up to 6 gallons of water can be used per flush. However, having the experts from Poole's Plumbing assist you in the installation of a WaterSense Toilet can lead to immediate conservation of water as well as immediate savings on your water bill. According to the official website of the U.S. Environmental Protection Agency (EPA), "recent advancements have allowed toilets to use 1.28 gallons per flush or less while still providing equal or superior performance. This is 20 percent less water than the current federal standard of 1.6 gallons per flush."
It was also explained on the EPA site that choosing a WaterSense Toilet as a replacement to your old and less efficient model can help the average American family to reduce their toilet's usage of water by 20 to 60 percent. That averages out to a total savings of almost 13,000 gallons of water annually per home. In financial terms, this would equal out to roughly $110 save each year and $2,200 saved over the lifespan of a WaterSense Toilet. To put into perspective exactly how much water these models save, the EPA website notes that "Nationally, if all old, inefficient toilets were replaced with a Water Sense Toilet 520 billion gallons of water per year, or the amount of water that flows over Niagara Falls in about 12 days.
High performance and water-efficiency are both items, which go into consideration for a toilet wearing the WaterSense label. Toilets wearing the label are available in a wide assortment of prices, and styles from some of the plumbing industry's most respect names. In addition, many utilities offer rebates and vouchers, which can lower the price of a WaterSense Toilet that is bearing the official WaterSense logo.
For more on WaterSense and the U.S Environmental Protection Agency, visit www.3.epa
https://www.poolesplumbing.com/wp-content/uploads/social-media.jpg
252
484
raleigh plumbers
https://www.poolesplumbing.com/assets/Pooles-logos_03.png
raleigh plumbers
2016-05-07 10:19:20
2019-01-24 14:40:31
The Choice of a WaterSense Toilet is a Choice for Efficiency and Savings