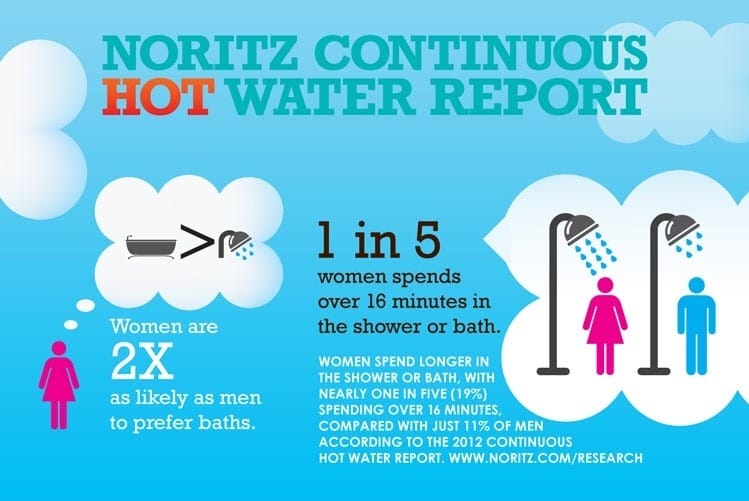 A survey done by Noritz America confirmed that the majority of Americans have expressed "shower frustration," either due to a lack of hot water or low water pressure. Either of these issues can be easily rectified through consulting the Raleigh NC water heater specialists at Poole's Plumbing on getting your home set up with a properly sized Tankless Water Heater.
According to the survey that Noritz conducted, the number one cause of frustrations among those polled is a lack of water pressure, which was cited by nearly one out of three (32 percent) respondents. 18 percent of those polled also expressed dissatisfaction with the length of time that their hot water lasts and another 18 percent showed displeasure with slow hot water.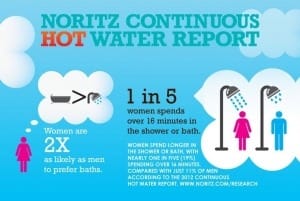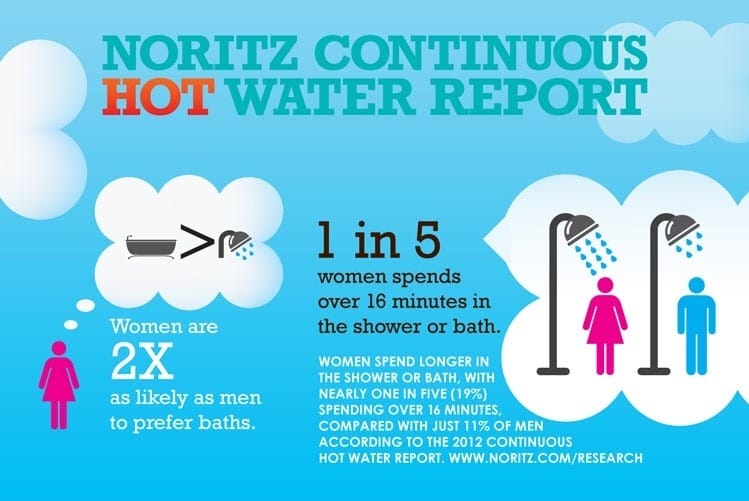 Explaining why many with a conventional water heater as opposed to a properly sized Tankless Water Heater would be dealing with these frustrating issues, Noritz America marketing manager, Jason Fleming said, "Increased demand, such as frequent showers or simultaneous use of multiple hot water appliances, places a tremendous burden on conventional tank water heaters, which necessarily have a finite storage capacity to meet demand." Offering a resolution to such issues, Fleming added, "A properly sized Tankless Water Heater, will never run out of hot water."
In the same Noritz America survey, it was noted that the majority of Americans start their day with a shower lasting approximately 8 minutes, however, adding to the need for a consistent flow of hot water and the switch over to a Tankless Water Heater is the fact that almost a third of those polled stay in the shower for 13 minutes or longer.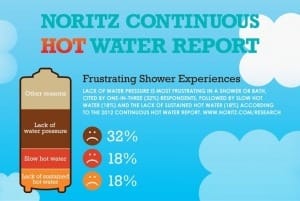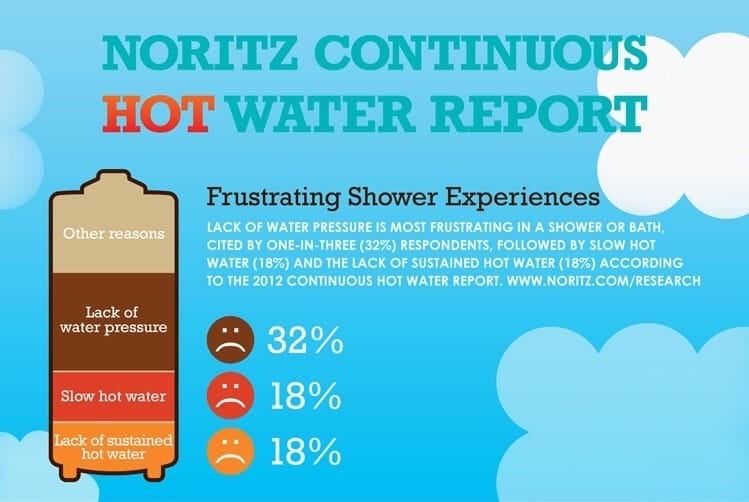 Women are more likely to be taking a lengthier shower or bath than men are acoording to the data collected in the study, as it was found than about 19 percent spend over 16 minutes either in the shower or taking a bath. This was compared to only 11 percent of men taking 16 minutes or more for their morning showers. It was also noted that women are twice as likely to take a bath than a man would be in the same survey.
Also supporting a switch to a Tankless Water Heater was the fact that three out of five consumers surveyed expressed the fact that lowering their utility bills and saving energy would be the primary reasons for them considering replacing their water heaters. Considering a Tankless Water Heater on average can cut operation costs up to 40 percent as compared to the costs related to a conventional unit, if you are someone with "Shower Frustrations," a call to the Raleigh NC water heater specialists at Poole's Plumbing may be in order.
https://www.poolesplumbing.com/wp-content/uploads/FullSizeRender1.jpg
501
749
raleigh plumbers
https://www.poolesplumbing.com/assets/Pooles-logos_03.png
raleigh plumbers
2018-04-14 07:00:17
2019-03-18 13:46:05
Avoid Surprises in the Shower by Sizing Your Tankless Water Heater