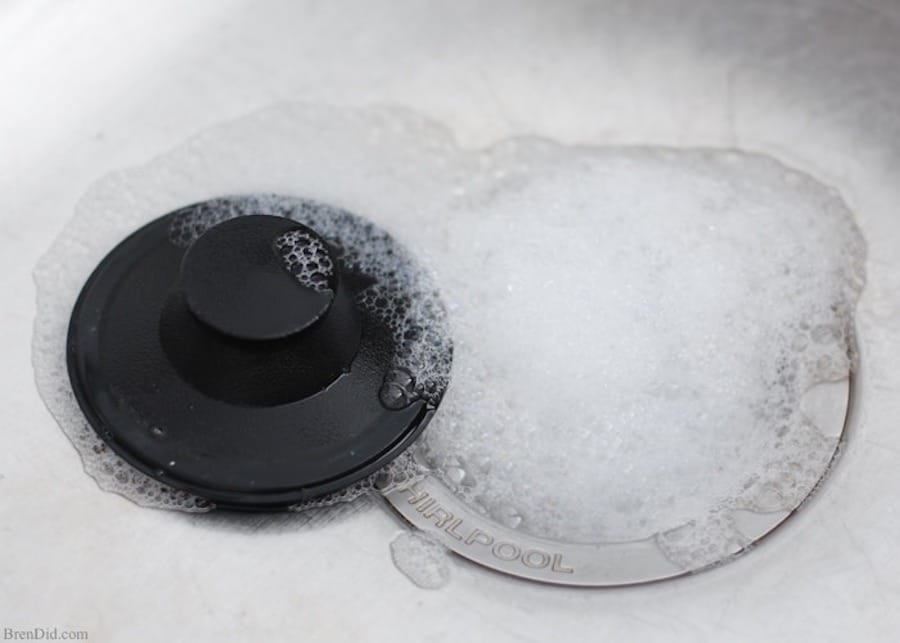 Continuing in our ever important tips and pointers from your friend's at the number one choice in Raleigh professional plumbing, Poole's Plumbing, regarding the importance of keeping clean drains and painting them as best you can for not only efficiency, but to avoid unneeded costs and even eventual flooding, this post focuses on several ways that you can once again "do-it-yourself," as we instruct you in easy to read steps, How to clear a clogged sink drain.
Remove the sink's drain stoppers.
Remove any visible debris.
Clamp the dishwasher hose where it is attached to the drain line or disposal under the sink. This will prevent dirty water from backing up into the dishwasher.
Fill the sink with 3 to 4 inches of water.
Use a wet rag to block off one of the sink drains if you have a double bowl sink.
Use a plunger to plunge the open drain until the standing water swirls down the drain unimpeded. *Never plunge a drain into which you have already poured any drain cleaners or chemicals!
If there is a disposal, and it's not working or is making a loud humming noise when turned on, it is likely jammed with something. Turn it off, and either unplug the cord under the sink if it has a plug, or turn off the circuit breaker in your main panel box for safety.
Insert the disposal wrench if you have it or an allen wrench up into the center of the bottom of the disposal and rotate it to clear any debris and make sure that the cutting blades can rotate freely inside the unit.
If the disposal made no noise at all when you turned it on, check the internal circuit breaker that is also on the bottom of the unit, and make sure it is not popped out. If it is, press it inward to reset it.
Now plug the disposal back in or turn the circuit breaker in the panel box back on, and turn the disposal on again. If it still does not operate, consider calling a plumber.
https://www.poolesplumbing.com/wp-content/uploads/how-to-clear-a-clogged-sink-drain-pooles-plumbing.jpg
643
900
raleigh plumbers
https://www.poolesplumbing.com/assets/Pooles-logos_03.png
raleigh plumbers
2019-01-20 07:00:09
2019-03-18 12:49:50
How to clear a clogged sink drain