Tankless Water Heaters Installation & Repair Raleigh-Cary NC
Tankless Water Heaters
produce more hot water using less energy than the most efficient storage tank style heater. When a tankless water heater senses water flow, the unit begins heating water as it passes through the heat exchanger. When water flow ceases, the tankless water heater shuts down and uses very little energy — a revolutionary advantage over inefficient tank-style
water heaters
. Poole's Plumbing offers some of the best
brand name Tankless Water Heater System
s available. Call us today for a free estimate and a painless Turn-Key Tankless Water Heater install in the Raleigh Area.
---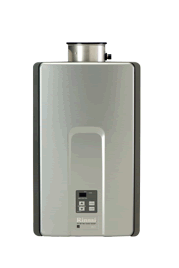 Rinnai Tankless water heater systems are revolutionizing the way modern homes meet their water heating needs. These compact units can produce and supply endless streams of hot water to multiple outlets at once without any fluctuation in temperature and without sacrificing operating costs. Tankless water heating is the wave of the future – available to you today.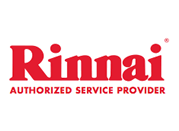 You'll enjoy up to 40% energy savings, endless hot water, and significant space savings plus a typical life span of 20 years or more in residential applications. And this "green" technology produces less CO2 and NOX than conventional gas or electric tank water heaters. Rinnai tankless water heaters use natural gas or propane gas to heat water only when needed. When water flow is detected, the Rinnai begins heating water as it passes through its copper heat exchanger. The design of the unit allows it to capture up to 84% of the heat energy, making it highly efficient and cost effective. When the demand for water ceases, the tankless unit shuts down and uses no energy a revolutionary advantage over inefficient tank-style heaters. More efficient when it's on, and off when it's off, the Rinnai tankless water heater is the ultimate choice in today's world of high energy costs and environmental preservation.
---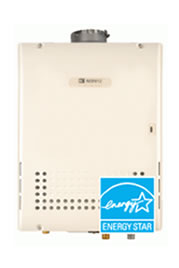 NR111-SV, NR111-OD, NR111-DV
The NR111 series is best suited for higher capacities, such as multiple-bathroom households with higher hot water demands. Large residential applications can range from washers, sinks and showers to toilets and Jacuzzi-sized bath tubs, many that run at the same time throughout a day. With features like coated copper heat exchangers to prevent deterioration and internal piping 25% thicker than base models to extend product life, these residential tankless water heaters are manufactured to last. In addition, NR111 series is Quick-Connect capable and has a Turbo-Flow feature for higher hot water flow, ensuring an endless supply of hot water for you and your family. To best fit your hot water application needs, three venting options are available: SV (indoor/outdoor), OD (outdoor only) and DV (sealed combustion, indoor only).
---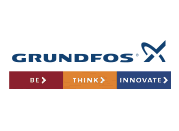 Grundfos Hot Water Recirculation Systems
Tired of waiting for hot water at your shower or sink? Feel guilty about wasting water while you wait?
The Grundfos Comfort System brings savings and comfort to your life by giving you hot water in an instant from any source in your home. This efficient hot water recirculating system keeps water constantly hot-saving you water, money and precious time. In typical plumbing, water flows from the water heater through the pipes to the tap. Once the tap is shut off, the water remaining in the pipes cools-resulting in the familiar wait for hot water the next time the tap is opened. Many gallons of water are wasted-and so is your time. The Grundfos Comfort System offers a simple and affordable solution by attaching a hot water recirculation pump to the water heater through the hot water pipe. The pump keeps the water in your pipes moving, giving you constant hot water-without the wait or the waste. With hot water in an instant you'll enjoy more and waste less. The average home wastes over 31 gallons a day and over 11,000 gallons a year waiting for hot water. This is enough to fill a 14′ x 30′ swimming pool! SAVE, SAVE, SAVE! Using a Grundfos Comfort System, you save water from needless waste, you save money on your water bill and you save time waiting for hot water!
---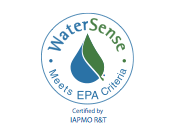 EPA WasterSense
Explore WaterSense labeled products, saving water, at the WaterSense website. www.epa.gov/watersense/
---
Energy Star Product Installer
Learn more about Energy Star at the Energy Star website: www.energystar.gov
---
---
---
---