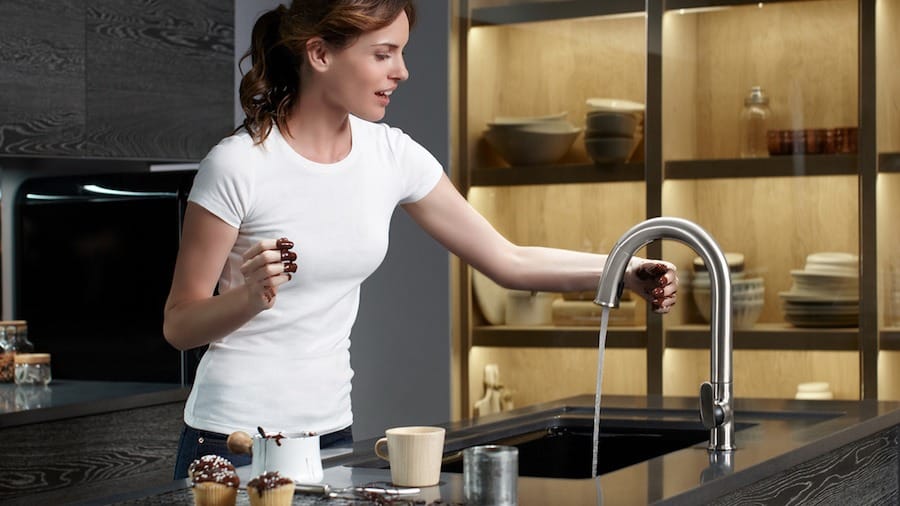 Kohler Konnect Kitchen: Introducing You to 'Smart' Plumbing Products
Always at the forefront of introducing the most innovative ideas in the industry, and now leading the charge by using the latest and most interactive technology available is the Kohler Konnect Kitchen line of plumbing products. The Raleigh plumbing professionals at Poole's Plumbing are very experienced and knowledgeable about the Kohler Konnect Kitchen line and all other products from the brand and ready to help you take your plumbing experience to the "next level."
The Kohler Konnect Kitchen line of plumbing products is like no other you have seen before, and as stated at us.kohler.com , can help you to turn your at home plumbing experience into an "experience as unique as you." The kitchen is not the only room in your house to be "brought into the modern day," as these life changing products also branch out to your bathroom, as well. Explaining the experiences afforded to you through the Kohler Konnect line, the official Kohler website says, " Reimagine your personal space… Kohler Konnect smart products have the ability to transform…using light, sound, color, and water."
In this first of our two installments of introducing you to the Kohler Konnect line, we will focus on the "smartest" kitchen sink/faucet you can find, the Sensate model.
An App to Control Everything
Just like almost everything else we deal with in today's technologically advanced world, the app for the Kohler Konnect Kitchen (and all other products in the line) products allows you control of everything right at your fingertips from your phone or device of preference. All of your person settings can be set by you to your own personal preference, from shower settings, lighting levels, and all points in between.
Sensate Faucet : Your New Kitchen Assistant
Two different powered spray levels are just the beginning with this Kohler Konnect Kitchen product. This includes your regular powered water stream in addition to the "sweep spray setting," which steps up the power level to help with stubborn and more "caked on messes" from the helpful, pull down spray head. 
The Sensate faucet features voice activated technology and can dispense measured amounts of water based on the instructions you give. Whether you want the faucet to turn on or off, fill a specific item, or have an exact amount of water dispensed, you can use your voice or the convenient "touchless" feature due to the state-of-the-art sensor featured on this product. The main features of the Sensate Kitchen Faucet are detailed at the official Kohler website as follows:
Voice control allows you to operate your faucet and dispense measured amounts of water hands-free. 
A two-function pull-down spray head allows you to switch from stream to Sweep® spray.
A sensor on the faucet monitors water usage and leaks and displays that information on the KOHLER Konnect app.
The Kohler site goes further in promoting these new "smart" products, reminding you that, "…With built-in voice control, it all happens seamlessly." To make your kitchen the "smartest" one around or to find out more about the incredible line of Kohler Konnect Kitchen products (or the bathroom line that will be detailed in part two of this post), visit us.kohler.com or contact the Raleigh plumbing professionals at Poole's Plumbing. 
https://www.poolesplumbing.com/wp-content/uploads/Kohler-Konnect-Pooles-Plumbing.jpg
506
900
raleigh plumbers
https://www.poolesplumbing.com/assets/Pooles-logos_01_small.png
raleigh plumbers
2019-02-25 07:00:29
2022-10-13 12:35:36
Kohler Konnect Kitchen: Introducing You to 'Smart' Plumbing Products