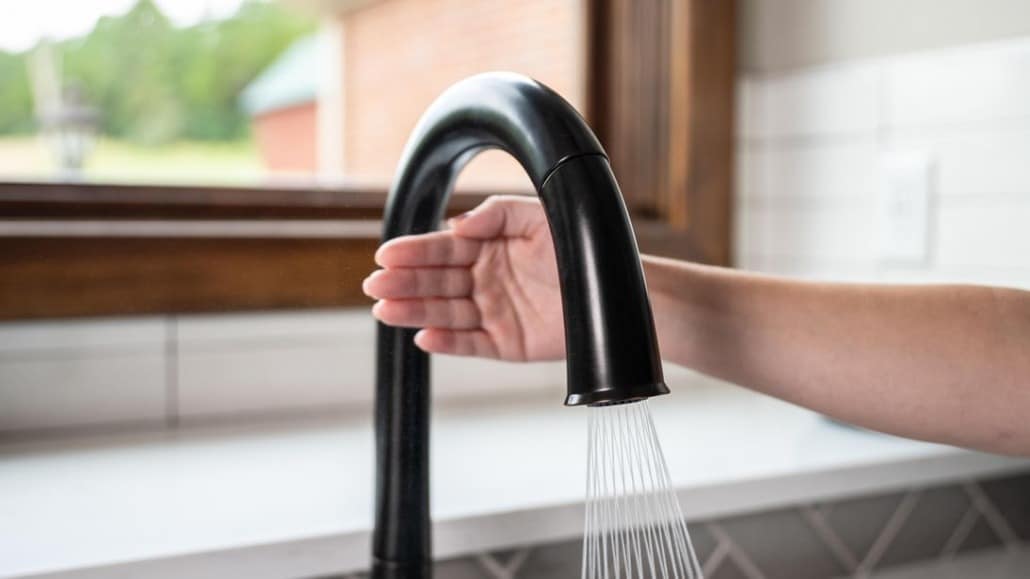 The innovation and creativity of Kohler Plumbing Products always seem to keep the brand ahead of the field. With their "Konnect" line of products, however, the company's use of modern technology is like no Kohler Plumbing Products before. For that matter, these products that can be installed by the pros at Poole's Plumbing are unlike any plumbing products before.
In this series of articles, we will individually cover several of the new Kohler Plumbing Products from the innovative "Konnect" series.
Introducing the "Konnect" line of Kohler Plumbing Products
At us.kohler.com, the plumbing company gives an introduction to this groundbreaking and innovative product line. "Reimagine your personal space with the world's smartest bathroom." They continue, "Kohler Konnect" smart products have the ability to transform your bathroom using light, sound, color, and water."
It concludes, "With built-in voice control, it all happens seamlessly. From exotic and energizing and every feeling in between, your bathroom can finally do what no other can, create an experience as unique as you.
No Hands, No Problem with the Sensate Kitchen Faucet
In describing the first of several Konnect-line Kohler Plumbing Products, the company welcomes you to "Conquer the kitchen, hands-free." Likewise, it describes this kitchen faucet, which features voice-activated technology as "your virtual kitchen assistant."
There are several "smart" features that set these Kohler Plumbing Products apart from the rest. These include the unique voice control feature, touchless technology, and the sweep spray.
Talk to Your Faucet…No Seriously, the Sensate Gives you Voice Control
This incredible feature allows you to speak commands at your faucet. Yes, you heard that right, just as the Sensate faucet will hear you.
Command the faucet to turn on and off or even give it directions, telling it to dispense an exact amount of water. You can customize filling up items you frequently use as well, making these Kohler Plumbing Products literally all your own.
Hands- Free Kohler Plumbing Products? It's Touchless Technology!
With a first of its kind, state of the art sensor in the faucet, there is no longer a need to turn any handles on your faucet.
Located just behind the faucet spout, a simple wave of the hand past the sensor allows you to turn the water on and off with great ease. Consequently, if cooking or preparing food, this can make it so no messy hands have to touch the faucet handle as well.
A Clean "Sweep": The Two- Function Sweep Spray Feature
The features already detailed on the Sensate faucet are pretty amazing. However, one of the main functions of a kitchen faucet is to spray/clean off dishes, pans, etc. With the "Sweep Spray " feature on these Kohler Plumbing Products, this is also addressed.
The pull-down spray head is a great feature all on its own. However, when faced with stubborn messes, its power you need. Worry not, as you can easily change from the regular stream to Sweep Spray. This is a more powerful stream to get those real sticky and stubborn spots with no extra effort.
Kohler Plumbing Products from the Konnect Line…To Be Continued!
We will continue in the following two posts to detail these innovative Kohle Plumbing Products. Also in the Konnect line are a showering system and the Perfect Fill technology bathtub faucet.
For further information on the Raleigh professional plumbers installing Kohler Plumbing Products in your new home, go to poolesplumbing.com Likewise, if you want more details on the Konnect line visit us.kohler.com.
https://www.poolesplumbing.com/wp-content/uploads/Kohler-Plumbing-Products-Pooles-Plumbing.jpg
614
1092
raleigh plumbers
https://www.poolesplumbing.com/assets/Pooles-logos_03_small.png
raleigh plumbers
2020-01-23 07:00:38
2020-03-10 12:38:59
Kohler Plumbing Products: The Future is Now