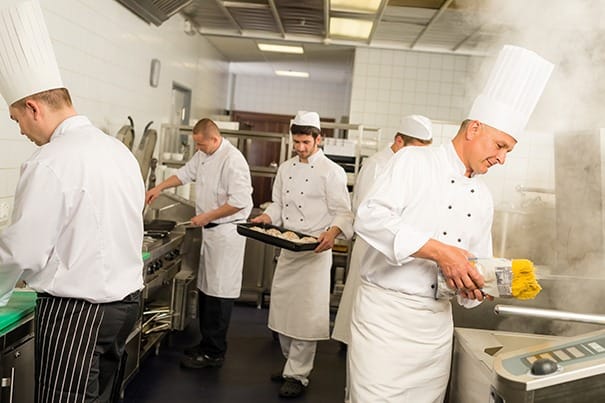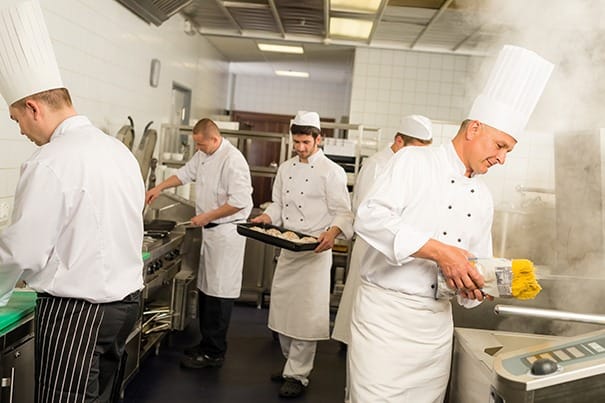 Poole's Plumbing's use of the innovative Hydro-Jett Clear & Clean service to annihilate stoppages in residential and commercial drains is a leap forward for the industry. The Hydro-Jett service blasts through built-up soap scum, sediment, sand, scale, grease, mineral, leaves, hair and roots via powerful, 3500 PSI streams of water directed at different angles. How exactly though does this procedure stack up against more traditional cabling/"rooting" services such as the Cabling-Clear & Flow Service offered by Poole's, and what are the specific advantages?
With a traditional cable clear service, a rotating cable equipped with a cutting head is mechanically fed down into the drain pipe. The cable's cutting head moves through the drain stoppage, cutting until the stoppage has been cleared. Poole's uses our attached video camera equipment to ensure the stoppage is cleared; however, build-up does remain around the walls of the drain pipe in question, and a warranty on the rooter machine service is not provided.
Poole's new Hydro-Jett Clear & Clean service harnesses the power of water to not only cut a hole in the build-up, but to forcefully blast the walls of the pipe clean, removing all of the gunk inside the drain pipe instead of just a portion. The Hydro-Jett doesn't just remove the stoppage, it cleans the entire pipe, whether it's located at an apartment complex or is a commercial grease drain at a restaurant.
The Hydro-Jett isn't a short term fix. Instead, it's a compete solution that leaves the pipe in a nearly new condition. Poole's is so confident in the power of this solution that unlike the Cabling-Clear & Flow Service, we offer a 90 day warranty on your line, guaranteeing it's clear from stoppages for at least three months.
https://www.poolesplumbing.com/wp-content/uploads/commerical-kitchen-drain.jpg
403
605
raleigh plumbers
https://www.poolesplumbing.com/assets/Pooles-logos_03_small.png
raleigh plumbers
2014-03-19 10:12:38
2019-01-24 14:44:30
Hydro-Jett Clear & Clean versus Cabling-Clear & Flow Service