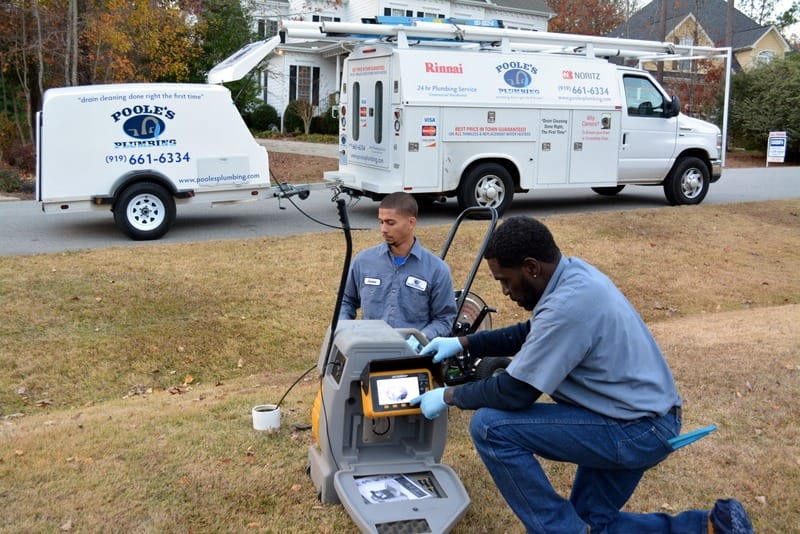 Our new Hydro-Jett Clear & Clean service blasts through built-up soap scum, sediment, sand, scale, grease, mineral, leaves, hair and roots in even the most troublesome commercial lines and grease drains. How do we do it?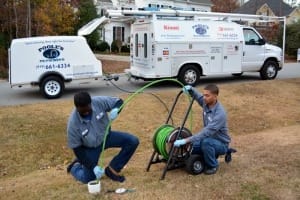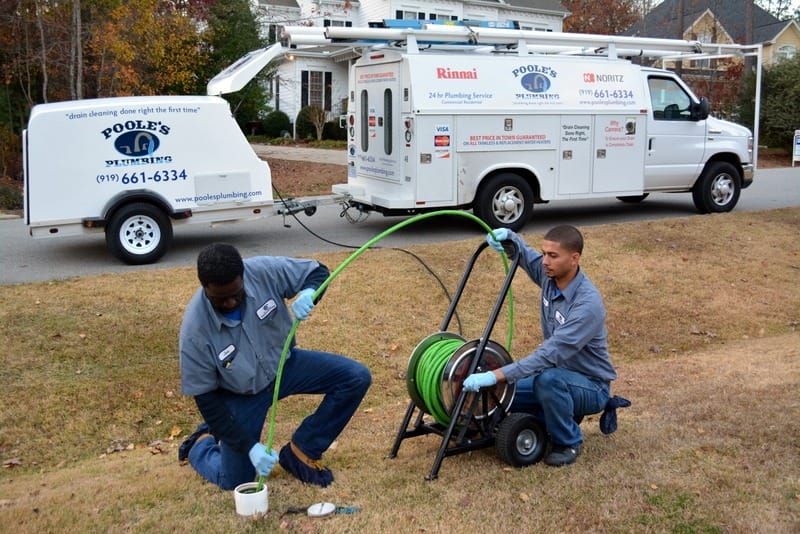 1.
Hose insertion.
Our
Poole's Plumbing technicians
insert the Hydro-Jett hose with its cleaning head into your clogged line. This cleaning head will be what provides the powerful blasts of water that will eliminate your problem.
---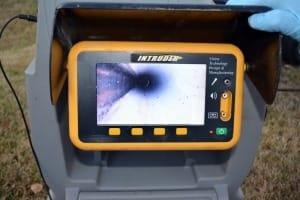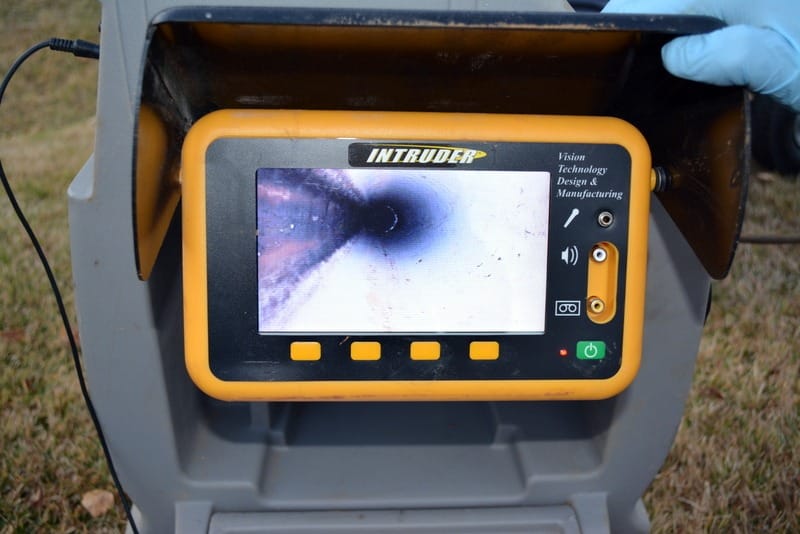 2. Initial inspection. Our technicians use our video camera to inspect the initial state of the clogged line in question, allowing us to quickly take stock of the exact situation and the severity of the clog within your drain. This camera equipment is already attached to the end of the inserted Hydro-Jett hose, and as always with Poole's, you'll never pay extra for our camera services.
---
---
3.
Activation of the cleaning head.
Once we feel initial inspection of your backed-up line has been sufficiently performed, we activate the
Hydro-Jett system's
cleaning head. At the end of the hose is a cleaning head which delivers the power-packed cleaning punch desired: A 3500 PSI stream of water that attacks the build-up in your drain at a variety of angles.

4. Advancing the hose.
We run the hose along the drain, taking extra care around areas with particular amounts of build-up. We may make several passes using the high-pressured streams of water in order to completely clear your clogged line. Unlike cable or "rooting" services in the past, use of the Hydro-Jett in this manner ensures that not only is the clog in your drain removed, but that the drain is completely cleared and the walls of the pipe are cleaned. It's a full service that we're so confident of we offer a 90 day warranty following the
Hydro-Jetting process
.
---
5. Final inspection and removal of the hose. We again use the attached video camera to perform a once-over of your drain following Hydro-Jett cleaning. Once we confirm that all build-up and debris have been removed and that your drain is operating at its highest possible capacity, we remove the Hydro-Jett hose from your line.
---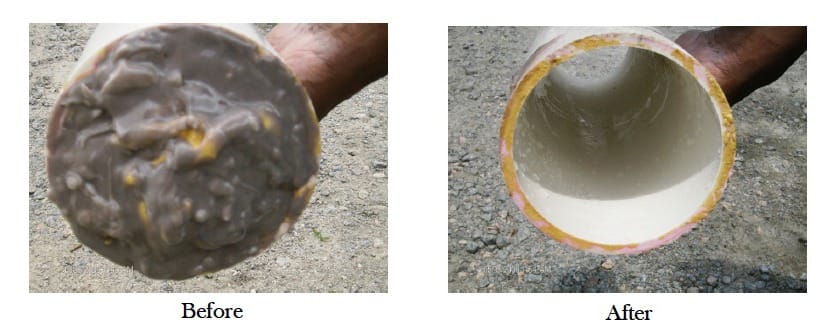 ---
---
https://www.poolesplumbing.com/wp-content/uploads/DSC_0478.jpg
534
800
raleigh plumbers
https://www.poolesplumbing.com/assets/Pooles-logos_01_small.png
raleigh plumbers
2014-03-24 11:06:38
2022-10-13 12:25:21
Hydro-Jett: How It's Done