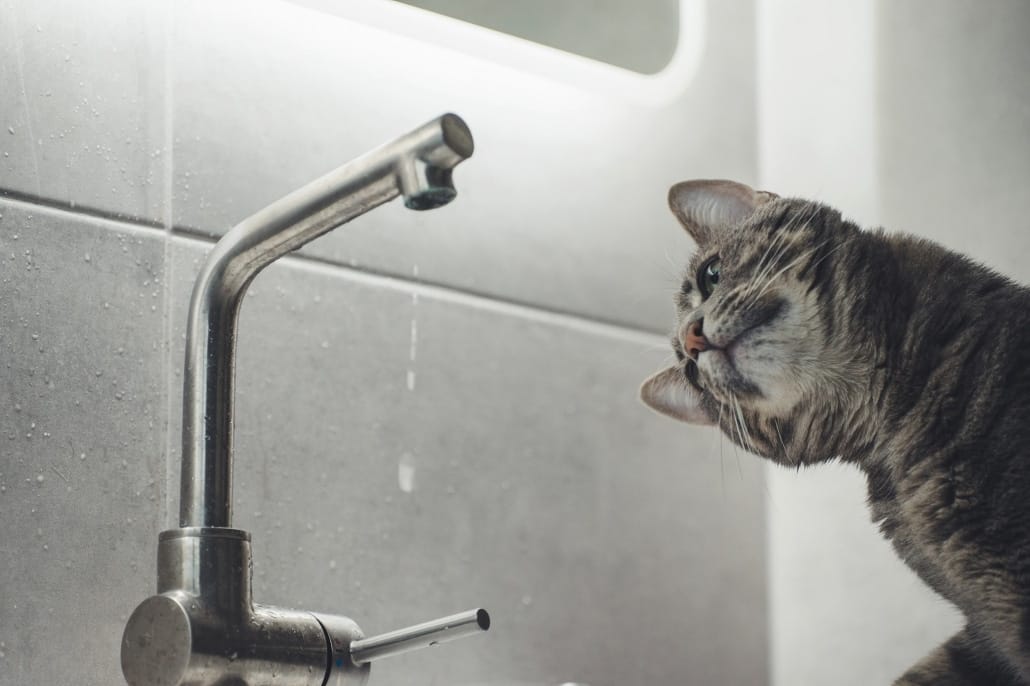 For years, the friendly professionals at Poole's Plumbing have been known as the "name to trust in Raleigh Emergency Plumbing." To our credit, this is a title we wear as a badge of honor. Earning the trust of the Triangle area residents when they are faced with an after-hours or even at times dangerous plumbing situation has been something we earned through years of performing honest, top-quality plumbing work. However, despite having pride in being labeled as such, there is one question that does arise. That question is, what exactly "qualifies" to be called a Plumbing Emergency?
Now, don't get us wrong, any time you experience plumbing issues, you will want resolution as quickly as possible. But being able to decipher between a problem that could wait on a plumber until morning and a Plumbing Emergency that needs immediate attention could save you from a costly after-hours, weekend, or holiday visit.
Thus, in this article, your always helpful friends here at Poole's Plumbing will help you to be able to identify between these two situations. We will explain to you four different situations that do indeed constitute a Plumbing Emergency. Yes, there could certainly be exceptions outside of these four instances that you see as a Plumbing Emergency. In those situations, we would advise you to rationally assess the situation and use your own best judgment. However, many plumbing issues can wait until the following business day for service. Recognizing the difference and calling up to schedule a visit from Poole's Plumbing, rather than putting in an "after hours" call for assistance could save you from unnecessary expenses.
When a Plumbing Emergency Can Lead to Flooding
The first Plumbing Emergency we will discuss is when you notice a plumbing problem and you feel there is a genuine risk of flooding. There are a few areas where these types of Plumbing Emergency could occur. A burst pipe or a sewer back up both are a Plumbing Emergency that could take a turn towards disaster if you do not get professional help on the job as quickly as possible. Consequently, the failure to function of either your sump pump or water shut off valve also is a Plumbing Emergency. These, like the burst pipe or back-up, can cause flooding and severe damage.
A flood may cause structural damage and is an obvious safety concern. When you feel there is a risk of flooding, this is not the time to worry about cost due to a plumber having to come by outside of normal business hours. The additional cost of the plumber visiting "after hours" is almost always a lesser expense than you'd face if you ignore the problem.
A Back-Up Also Constitutes Immediate Attention
While one may debate some situations involving the Plumbing Emergencies spoken of above, when you identify sewage, you always want to make the emergency call. Normally Plumbing Emergencies involving sewage are a direct result of a backed-up sewer line.
Plumbing Emergencies where sewage has backed up your sewer line first is a major health hazard. Thus, when the sewage is backs up in your lines, it's time to call in the pros at Poole's. A backed-up sewer line also can lead to your water being unsafe to drink or use.
No H2O? Looks Like Another Plumbing Emergency
This Plumbing Emergency is a no-doubter and a no brainer… not mention, it has let you with no water. If you suddenly find that you do not have running water, there are many inconveniences you that may arise. But seeing that you have lost your running water is most likely the result of some type of back-up or broken pipe. In either case, you will want to call in a pro on this one as soon as humanly possible.
On top of the fact that having no access to running water is a safety concern, it also puts your household in a spot where they can't shower, bathe, wash clothes or dishes, flush the toilet, or many other often taken for granted daily activities.
Broken Pipes? Don't Wait All Night…
The fourth Plumbing Emergency you should immediately recognize is in the case of broken, burst, or frozen pipes. While broken or burst would be obvious, frozen pipes do not allow for water to flow through, and expansion occurs, which eventually leads to a crack.
The Plumbing Emergency facing you with a "pipes issue," is one much like each of these above. Cracked or frozen pipes can result in either or both, flooding or having no running water. In addition to calling Poole's Plumbing, you also should shut off your main water valve until the pros arrive.
So, when you see any of the above situations, you should be able to analyze each as a Plumbing Emergency. Thus, you can call, the number one name in Raleigh area emergency plumbers, Poole's Plumbing. To contact us, visit our website at
poolesplumbing.com
.
https://www.poolesplumbing.com/wp-content/uploads/Plumbing-Emergency-Pooles-Plumbing.jpg
1365
2048
raleigh plumbers
https://www.poolesplumbing.com/assets/Pooles-logos_03_small.png
raleigh plumbers
2020-06-19 07:00:57
2020-06-18 14:54:45
To Call or Not to Call : What Exactly is a Plumbing Emergency?