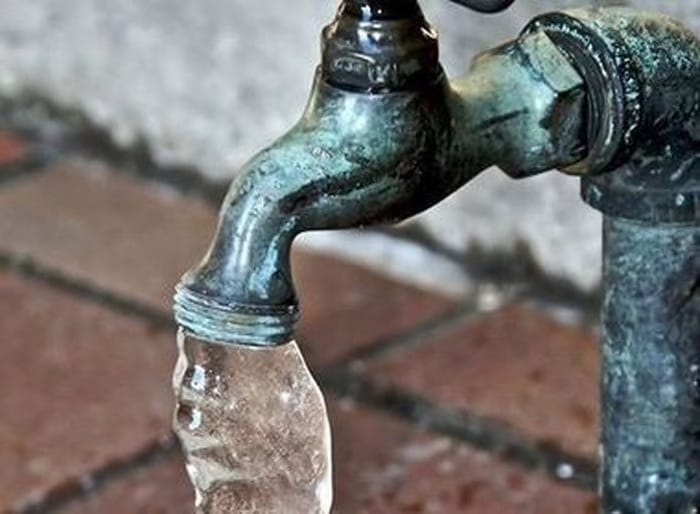 While there are many ways that you can try and prevent plumbing emergencies that come about in the winter months due to the the colder temperatures, sometimes you find yourself in a situation that you need a professional. 

Poole's Plumbing

, the 

Raleigh

 Emergency Plumbers has several tips and steps to follow in the case of frozen, cracked, or burst pipes from the freezing conditions.
Despite all of the measures discussed in the first of these two posts by the Raleigh Emergency Plumbers at Poole's Plumbing detailing several ways that you can try to prepare and avoid a winter plumbing situation, sometimes these issues do occur. In the case of a faucet freezing up or a similar type issue, there may be some steps you an take to rectify the issue yourself, but in more complicated cases, it is always best to call the pros at Poole's and leave the work to our staff of Raleigh Emergency Plumbers.
Indoor Faucets
In the case of an indoor faucet at your home or place of business freezing up, the following tips if followed may help you to nip the problem in the bud before any larger problems arise.
Open and then leave the doors to any cabinets below your faucets opened so that more heat can get to them

When you notice that it has gotten extremely cold, run a small bit of water from every valve in your home daily and let the water drip or trickle slowly into your sink.

Be sure to keep all rooms in the house heated and let the warm air circulate freely throughout your entire home.
Already Frozen Pipes
If you do wind up with a burst or cracked pipe, you will likely need the Raleigh Emergency Plumbers for a service call. However, the following four steps can help if the pipes have frozen up on you and possibly avoid a more serious problem.
Be sure you have no problems when the ice does melt inside the frozen pipe. Turn off your main shut off valve before you check.

To relieve the pressure in the faucets, leave them turned on as the ice melts.

Use either a heat gun or a hair dryer to help thaw the pipes.

Remember that under NO circumstances should you use any type open flame or torch to attempt to thaw the pipes.
By utilizing the tips from the Raleigh Emergency Plumbers at Poole's Plumbing you can avoid a plumbing disaster. To see the previous blog post for these other tips, visit the Poole's Plumbing blog at www.poolesplumbing.com.
https://www.poolesplumbing.com/wp-content/uploads/Raleigh-Emergency-Plumbers-Pooles-Plumbing.jpg
514
700
raleigh plumbers
https://www.poolesplumbing.com/assets/Pooles-logos_03_small.png
raleigh plumbers
2019-12-12 07:00:37
2019-10-31 10:35:25
The Raleigh Emergency Plumbers Have the Answers for Your Frozen Pipe Questions