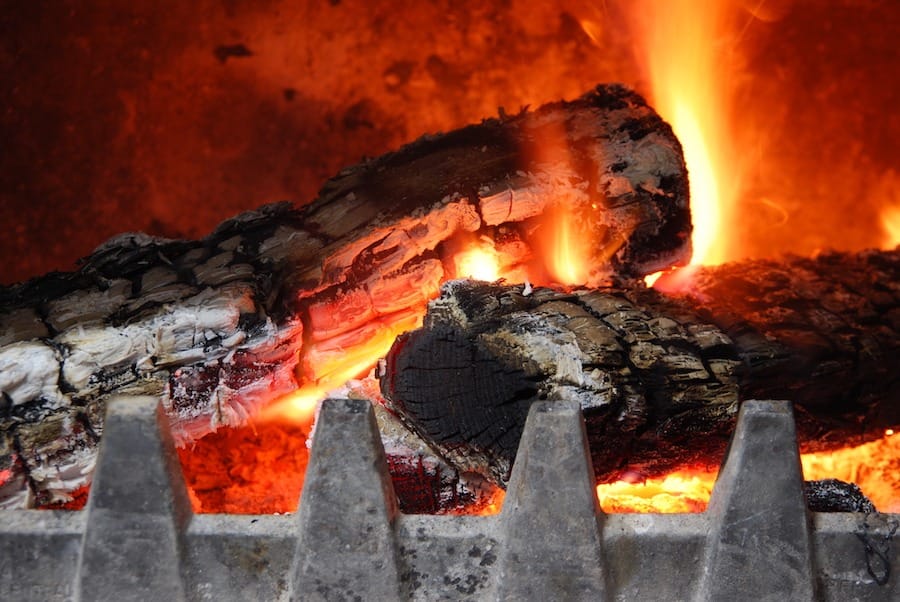 With the first day of winter upon us this weekend, (December 21) this is our final installment of our four-part "winter plumbing tips series." In this post, we will discuss ways that everyone can save a few bucks, even as the temperatures drop. By following these easy-to-do Winter Energy Conservation reminders from your friends at Poole's Plumbing, you can still stay warm, but not feel "left in the cold" when your bills arrive.
Winter Energy Conservation Tactics Will Help You Save
In this article, we will focus on four major items to "keep an eye" on around the house this winter. Each area will be give details, showing you a few simple reminders that if kept on top of will lead to Winter Energy Conservation. Those three areas in your very own home to monitor are as follows.
Thermostat
Windows
Fire Place
Water Heater
The Thermostat: The Key to Winter Energy Conservation
The thermostat is a key area in which can make or break your attempt at Winter Energy Conservation and savings. You should attend to the thermostat regularly for a few reasons. First, and most obvious, keep the temperature on a setting that you can be comfortable with but with in reason also.
Remembering to turn the thermostat down when leaving home for an extended period of time is another way to conserve. Consequently, statistics from energy.gov show that turning the thermostat down at least ten degrees for eight hours daily would save the average person ten percent on heating bills annually. Both of these Winter Conservation Tips are as easy as remembering and taking a look at the thermostat, yet can certainly prove to save you in the long run.
The "Window" to Savings is an "Open and Shut" Case
The windows in your home are another area that you can save through Winter Energy Conservation. To adjust your windows for optimal conservation, there are several easy actions you can take. To start, keep curtains that face south in your home wide open during the winter months during hours of sunlight. This can help to naturally heat your home, and once the sun goes down, you can easily close the curtains.
When speaking of conserving, with your windows an easy slogan to remember is "insulation equals Winter Energy Conservation." Application of a clear plastic film to the inside of your windows can prevent drafts and keep the heat in. Likewise, you may use insulated drapes to help in this process as well.
Many Ways to Save Around the Fireplace
The prevention of heat loss when using a fire place and maximizing the warmth coming from the fire are other easy methods of Winter Energy Conservation. To begin, always be 100 percent certain that the fireplace damper is closed unless you are actively using it. The reasoning on this is by closing the damper, warm air stays trapped in your home. On the contrary, leaving the damper open in the winter months is the equivalent violent of leaving a window open. Obviously, keeping the damper shut and the warm air makes for less of a need to turn up the temperature on the  thermostat.
It is also advised to keep the window nearest to the fireplace cracked open about one inch or less. Consequently, doing this when the fireplace is in use combined with closing doors leading to the room in which the fireplace sets will help conserve. Clearly, lower your thermostat anytime the fireplace is  in used is also advised. Two final tips "around the fireplace" are to caulk around the fireplace hearth and if not planning on usage, keep the flue sealed.
Adjusting and Servicing a Water Heater Can Help to Save
Water heating costs on average accounts for about 25 percent of all energy used in the home. Thus, managing and monitoring your water heater is an essential part of Winter Energy Conservation. To start, adjust your water heater to its warm setting (120 degrees F). Also, having your water heater serviced regularly will ensure it is running at its most efficient. This can also prove to be a big savings, especially in these upcoming colder months. Likewise, regular drainage of your water heater's tank every few months will aid in keeping costs down, too.
In the past four blog posts, we have covered many areas in which you can save this winter. Avoiding unnecessary plumbing issues and conserving energy can keep costs at a minimum and still keep you warm this winter. Poole's Plumbing's tips provided in the past six weeks should have you on your way to doing both. To see more on the most trusted name in Raleigh plumbing or to contact Poole's Plumbing, visit poolesplumbing.com.
https://www.poolesplumbing.com/wp-content/uploads/Winter-Energy-Conservation-Pooles-Plumbing.jpg
602
900
raleigh plumbers
https://www.poolesplumbing.com/assets/Pooles-logos_03_small.png
raleigh plumbers
2019-12-19 07:00:18
2019-10-31 09:41:52
Winter Energy Conservation Can Keep You Warm While You Save