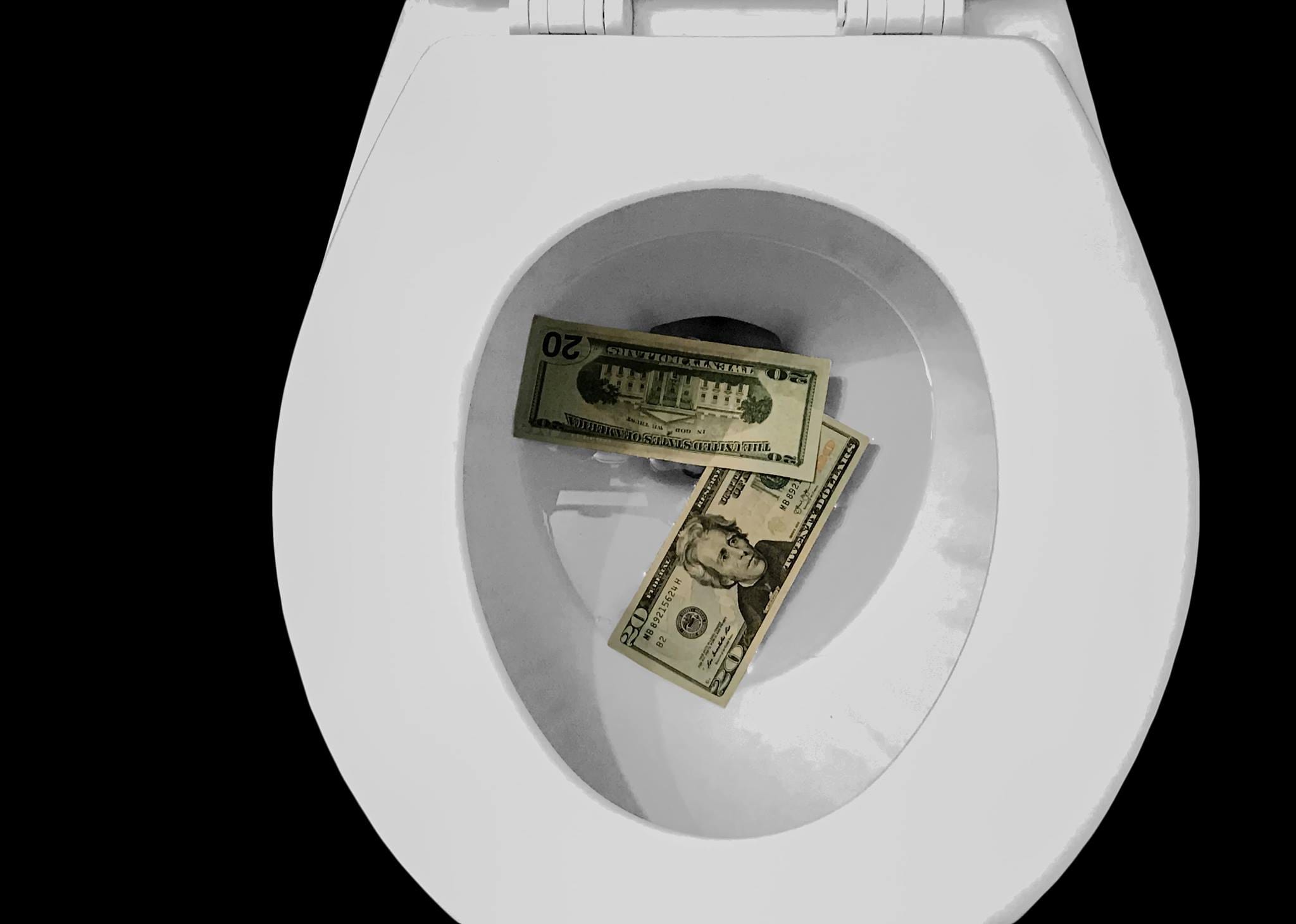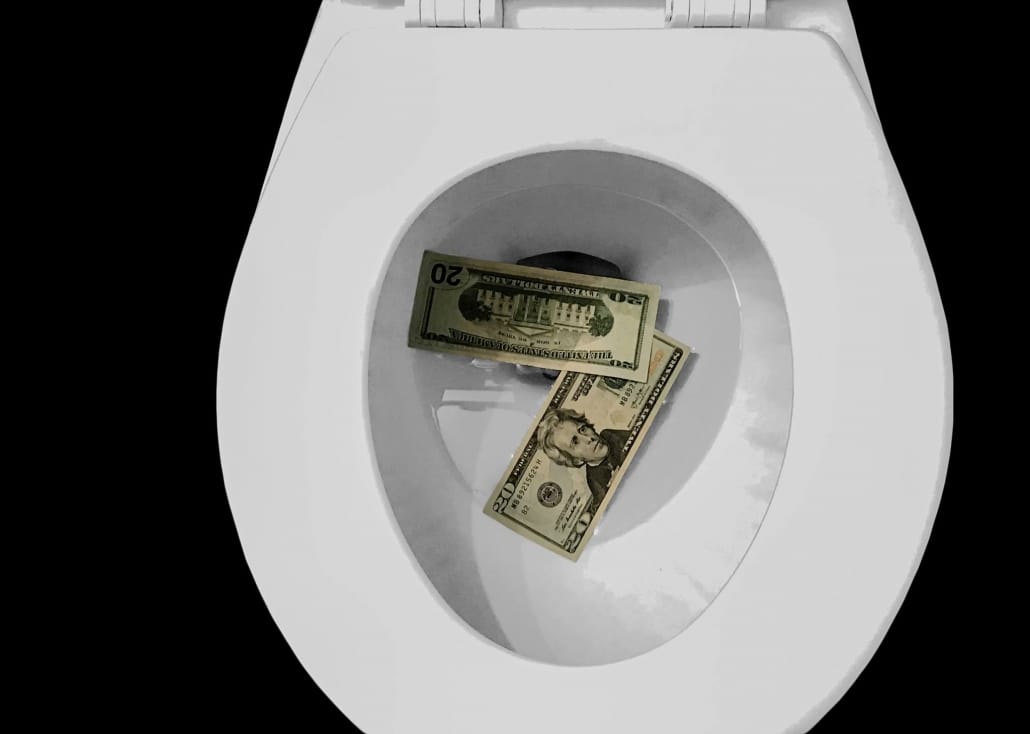 Toilet Paper Alternatives and More: What is Safe to Flush?
Toilet Paper. Two words that given the recent situation our entire country and the world, for that matter, have been faced with have maybe never received so much attention. For reasons unbeknownst to this writer, the general public upon hearing of the spread of a dangerous and potentially deadly virus sought out toilet paper. That's actually putting it mildly. Toilet Paper Alternatives. Three words that we'd never think would have as much relativity as they recently have. Basically, our entire country went mad, racing to stores and hoarding as much "bathroom tissue" as they could carry to a cash register. To analyze the psyche and overall rationale of his reaction thankfully is not my job. However, by people stockpiling toilet paper it became and still is next to impossible without planning ahead to find the product in the store. This would create the need for the American public to seek Toilet Paper Alternatives.
What is a "Safe Flush???"
(You couldn't make this stuff up…and you all know that if we weren't currently living through it, the paragraph above would read as some type of joke or nonsense…but since it is our current reality, I digress… let's move on…) 
So, back to our Toilet Paper Alternatives. We know there is a lot of uncertainty and reluctance when it comes to things we flush. In this article, we will take a closer look at whether these Toilet Paper Alternatives are safe to flush. Likewise, we will also take the time to educate you on items that you might possibly feel are a "safe flush." We will explain some of these items can lead to a clog or blockage. A clog or blockage from Toilet Paper Alternatives could eventually "snowball" into your needing expensive and extensive plumbing repairs.
The Truth, the Whole Truth, and Nothing But the Truth about Flushable Wipes
So, what's in a name, right? Flushable wipes…seems to be a no-brainer, may as well just overfill the shopping cart with these Toilet Paper Alternatives right now, right? Actually, wrong. While these wipes may come in handy when potty training a child or on a camping trip, it is a bad idea to flush these down your toilet.
To be clear on this, again, flushable wipes are useful in many situations as Toilet Paper Alternatives, but you don't want them in your plumbing system. Yes, eventually these wipes will break down, but nowhere near as fast as regular toilet paper would. More likely than not, the continued and frequent usage of these type wipes will lead to a clog, which in turn will lead to an expensive fix for you.
The Garbage Can is for Garbage, a Toilet is Not (Chalk Up Another Headline that This Guy Never Thought Would Need Public Explaining to Functioning Adults )
So, we have now established that "flushable wipes" are not safe to flush into your system. "There's got to be something I can use," you must be thinking in regard to Toilet Paper Alternatives as images of barren and empty grocery store shelves dance in your head. Unfortunately, in case you skimmed over the sub headline above this paragraph, there are no safe Toilet Paper Alternatives. Neither toilets nor your plumbing system is made to have anything flushed down them with the exception of human waste, water, and the ever-elusive toilet paper.
Due to the emptiness of toilet paper aisles, we want to help so you know what Toilet Paper Alternatives are safe. Thus below is a list of items the should NOT be flushed down your toilet. As tempting as it may seem (?!?!), very clearly stated none of these items should be flushed:
Facial Tissues

Baby Wipes, Disinfectant Wipes, etc.

Toilet Bowl Scrub Pads

Napkins and Paper Towel

Dental Floss

Eggshells or Nutshells

Coffee Grounds

Oils and Greases

Hair

Sanitary Napkins, Tampons, Condoms, etc.

Cotton Balls or Q-Tips

Any Plastic at all

Diapers

Vitamins, Medi, or Pharmaceuticals
So, What Should I Do if I am "All Out"?
Basically, you can't flush anything but toilet paper down your toilet without eventually it leading to a clog. Even the thicker style of toilet paper tends to build up and leads to a clog. This is yet anpother reason to be sure of your choice of Toilet Paper Alternatives.
So, if you are without toilet paper, we do have a couple suggestions. First,  inquired you=r grocery store about what time they get deliveries in and then be there that day when the store is restocking. This is one way  to be sure and replenish your supply. One other way around flushing at all would be available to anyone who has clean water. That alternative would be either having a bidet installed or using another alternative cleaning method, the "peri" bottle.
To explain, a bidet is a fixture that usually has spigots in which clean water comes through and cleans you. Likewise, a perineal irrigation bottle or peri-bottle can serve that same purpose. The peri-bottle provides and easy thorough cleaning and keeps you from flushing any Toilet Paper Alternatives down the drain.
In the End, If You Aren't Sure….Don't Flush Toilet Paper Alternatives
Ok, so given the topic, we gave a slightly sarcastic approach here in a few brief spots. However, here at Poole's Plumbing, we realize that through these uncertain times there really was a big issuefinding toilet paper. This is why we wanted to remind you to not put things down your toilet that will lead to clogging. Consequently,  even Toilet Paper Alternatives appearing to be safe for flushing, can end up being anything but funny. It could even prove quinsy and costly. To conclude, we sincerely wish you all the best in your ongoing pursuit of toilet paper and for any of your home plumbing needs, check us out at poolesplumbing.com.
https://www.poolesplumbing.com/wp-content/uploads/Toilet-Paper-Alternatives-Pooles-Plumbing.jpg
1460
2048
raleigh plumbers
https://www.poolesplumbing.com/assets/Pooles-logos_01_small.png
raleigh plumbers
2020-06-30 07:00:47
2022-11-27 15:13:08
Toilet Paper Alternatives and More: What is Safe to Flush?