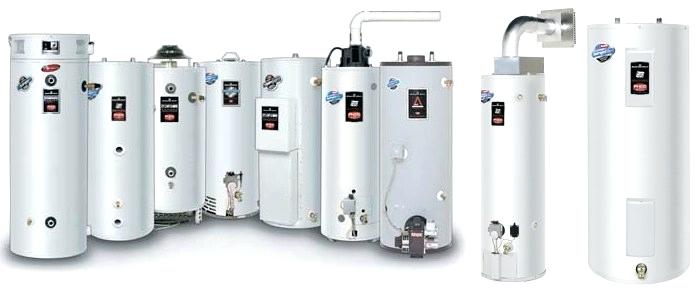 In the past month, we have let the "customer do the talking" as it pertains to the efficient, quality work of Poole's Plumbing. We will continue in this post to celebrate the 20th anniversary of Poole's with actual customer reviews. However, even with customer reviews, we would be remiss if we didn't touch on the guarantee that made them the success story they have become. The guarantee that made them the "most trusted name in Raleigh plumbers." We speak of course of the Poole's Plumbing Best Water Heater Price in Raleigh Guarantee.
A Bold Statement? Too Good to Be True? Not if You're Truly Seeking the Best Water Heater Price in Raleigh
A bold statement…for sure. But you don't become the most trusted plumber in the Triangle for the past 20 years without making good on your promises. As it states on the official Poole's website, "Poole's Plumbing will match ANY competitors price." Immediately following this statement it just gives simple guidelines to follow to receive the Best Water Heater Price in Raleigh guarantee.
Poole's Plumbing 's "Guarantee Guidelines"
Must provide written estimate from a competitor
The competitor must be licensed & insured
Scope of work must be done to NC plumbing code
Must include same or equivalent model water heater
Must have permit fee included if applicable
Don't Take Our Word For It…What the Customers Say About the Best Water Heater Price in Raleigh
It is easy to make a logo and say you will beat any price on a water heater. Consequently, the final say is that of the customer. Once again, in celebration of the 20th anniversary of Poole's we now use the actual words of our customers.
"After receiving insane bids from other plumbing companies to replace our water heater, we were pleased to find Poole's Plumbing."
This satisfied client continued, "They were available, on-time, friendly, and reasonably priced without sacrificing the quality of product or service."
Backing the Best Price on a Water Heater in Raleigh guarantee, she concludes. "In fact, they came in about 1/2 the price of other local competition. They have my business for life."
The Search, the Recommendation, the Guarantee…
Yet another of our countless customers was thrilled to give a review of Poole's' handling of their water heater issues. Likewise, this happy client it seems too benefitted from the Best Water Heater Price in Raleigh.
"After 8 years in our home, our 50-gallon hot water heater was leaking over the weekend." The reviewer went on to say. "I started calling around on Monday morning. I did get several estimates, most of which were higher then Poole's. Poole's recommended to me by our Heating/AC service company."
"So, I called Poole's on Monday around noon and they were here and had it replaced within 24 hours." Adding to the list of customers pleased with the price, quality, and Poole's experience, he concluded.  "They were competitive on the price and they were fantastic with service. They even called today to follow up with me. Wonderful experience. I would use them in the future every time! they did a fantastic job!"
https://www.poolesplumbing.com/wp-content/uploads/american-standard-water-heater-prices-our-low-price-is-valid-for-water-heaters-water-heaters-water-heaters-and-oak-ridge-water-heaters-standard.jpg
300
700
raleigh plumbers
https://www.poolesplumbing.com/assets/Pooles-logos_03_small.png
raleigh plumbers
2019-08-15 07:00:35
2019-08-08 14:38:01
The Best Water Heater Price in Raleigh and the Best Work Too!!!