Getting to Know your New Plumber: Important Questions to Ask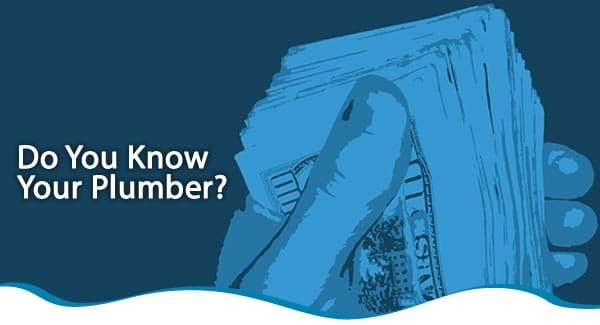 Before you settle on a new plumber, be sure that the company you are calling is not only efficient at fixing problems, but operates in a professional and legal manner, providing you, the customer, a fair and honest price.
When hiring a new plumber, there are several questions you want to ask. First, and most importantly, are they a licensed plumber. While this may seem like a given, asking this will ensure that your plumber is not only a skilled professional, but they are also up to date and current with the latest building codes and practices. Secondly, is your plumber insured. As explained at handyman.com, "Insurance provides the stability needed when mistakes and accidents occur." Hiring a plumber with builder's risk, bonds, and worker's compensation insurance, eliminates the worry about unforeseen costs due to risks involved with certain plumbing work. Credentials and references should also be asked for, as a company that has a proven track record of quality work and satisfied customers, is one that you can trust. With plumbing outfits specializing in different areas, it is always a good idea to find out which areas the company you are going to hire, specialize in. This will ensure you are finding the "right guy" for the "right job". Additionally, asking about a plumber's typical response time, and whether or not they offer after hours or 24 hour emergency services, are important, as plumbing issues can spring up at any time; it is best to have a dependable professional you can call on at any time to rectify your problem.
Fees and costs will weigh into your decision making process when hiring a plumber. Asking up front about labor fees, whether or not they charge travel time to get to your place, and about prices on parts and materials, is always a good idea. This will allow you to compare plumbers, and get the best deal possible.
Asking questions such as these in a courteous and respectful manner is commonplace when searching for a new plumber. Keep in mind, a professional plumber will be proud of the quality work they do, and happy to answer your questions. A satisfied customer is a life-long customer!
https://www.poolesplumbing.com/wp-content/uploads/know-your-plumber-e1356969751318.jpg
325
600
raleigh plumbers
https://www.poolesplumbing.com/assets/Pooles-logos_01_small.png
raleigh plumbers
2012-12-28 17:19:05
2019-01-24 13:34:38
Getting to Know your New Plumber: Important Questions to Ask