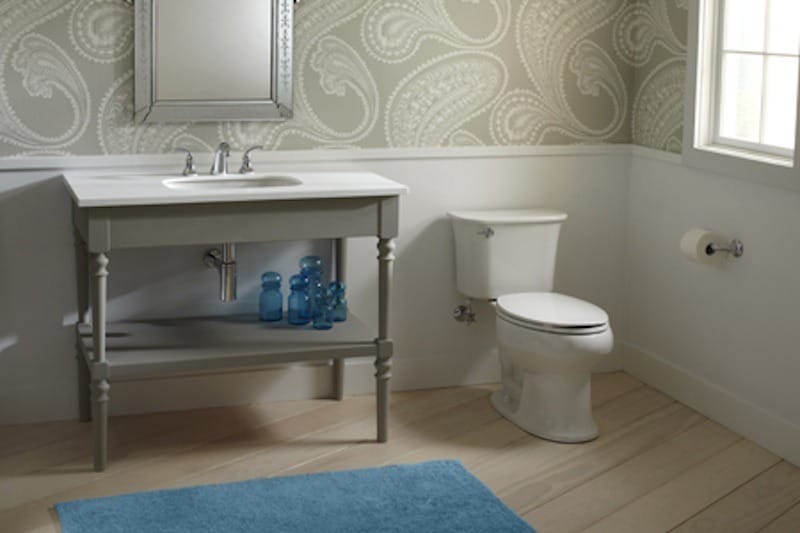 Conservation is Just a Flush Away with Sterling's High Efficiency Toilets
With several models of High Efficiency Toilets to choose from, the most trusted name in Raleigh NC plumbers, Poole's Plumbing can deliver exactly the water conservation that you have been looking for with the installation of a Sterling "Dual Force" toilet.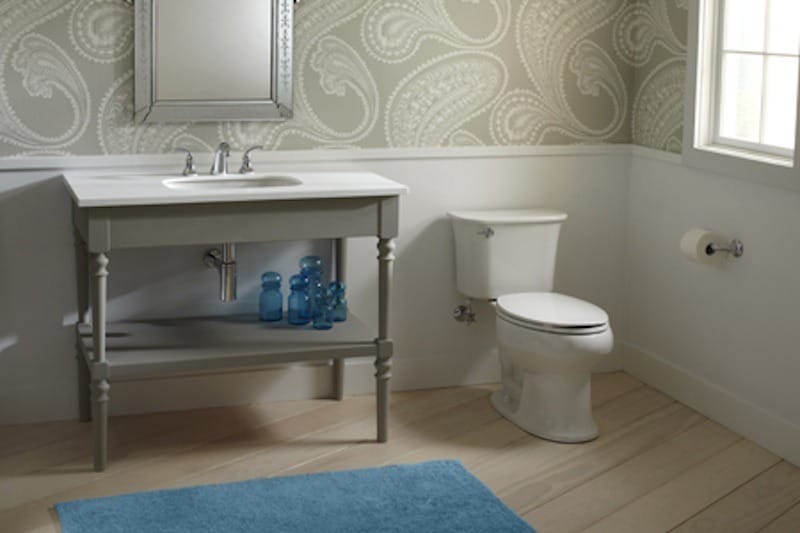 Providing an unparalleled combination of water conservation and exceptional performance, the "Dual Force" technology of Sterling's High Efficiency Toilets is exactly what you may be looking for in trying to keep the water usage down in your bathroom, while still getting the quality, look, and comfort you've come to know from any Kohler brand bathroom appliances.
Offering two separate models with its revolutionary "Dual Force" features, the Karsten and the Rockton, Sterling gives you the option on both of either having a round front or elongated bowl.
The Karsten model, is described at sterlingplumbing.com, saying that this model "excels at saving water without compromising tremendous bulk flushing capabilities." Continuing on to speak of its stylish design, it explains, "The contemporary style of Karsten makes this toilet a perfect choice for baths inspired by sleek, streamlined decorating schemes."
The website likewise speaks the praises of the Rockton model High Efficiency Toilets, complimenting this model for its "unprecedented water conservation and reliable performance" as well. As with the aforementioned model the Rockton also offers consumers a great design that "with a clean and understated aesthetic…compliments any bathroom décor."
Both of these "Dual Force" High Efficiency Toilets are very user friendly and simple to operate. Utilizing a two-button actuator that is integrated into the id of the tank these High Efficiency Toilets flush either 1.6 gallons or .8 gallon. The .8 gallon "Dual Flush" option is for light waste or liquid is estimated to save the average household up to 25,000 gallons of water per year, while in being assisted by a flapperless valve and a large trapway for the removal of bulk waste in a single flush, the 1.6 gallon setting completely eliminates water being wasted by needing to repeatedly flush.
The most trusted name in Raleigh NC plumbers, Poole's Plumbing, can offer you tips on water conservation in addition to installing your new High Efficiency Toilets like the Sterling models detailed above. For more details on "Dual Force Technology" and all the other great Sterling products, visit www.sterlingplumbing.com.
https://www.poolesplumbing.com/wp-content/uploads/High-Efficiency-Toilets-Pooles-Plumbing.jpg
533
800
raleigh plumbers
https://www.poolesplumbing.com/assets/Pooles-logos_01_small.png
raleigh plumbers
2016-01-04 15:44:30
2022-10-13 12:35:38
Conservation is Just a Flush Away with Sterling's High Efficiency Toilets