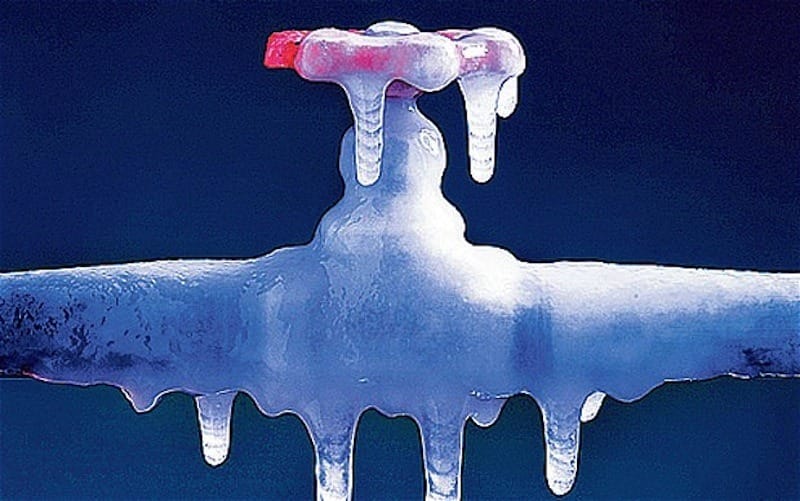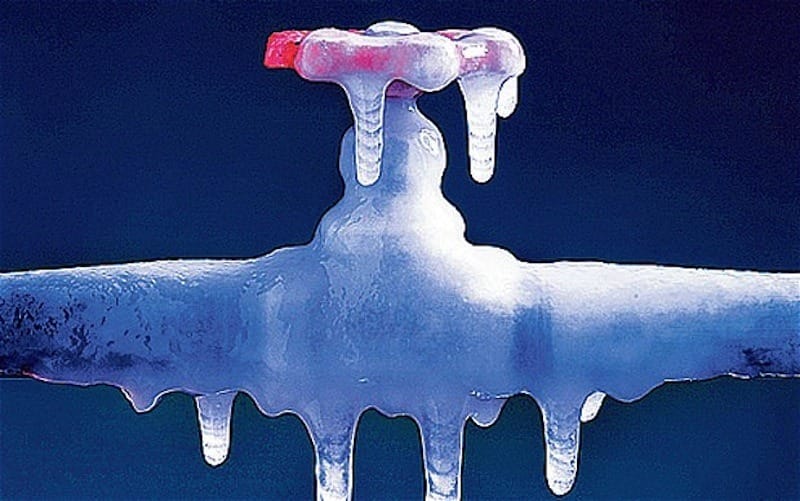 With the temperature in the area beginning to drop as the fall months wind down and the cold of winter approaches, the most trusted Raleigh NC Plumbers at Poole's Plumbing have some tips that can help you to not only conserve but also to be sure to avoid issues that are somewhat common in the colder weather.
Some of the more frequent plumbing issues that come about in the winter months are running out of or having no hot water for showers, flooding, leaks, broken radiators, and frozen or cracked pipes. In this first of two parts on avoiding winter plumbing issues, you can follow the easy tips listed below by the Raleigh NC Plumbers at Poole's, to help avoid and at minimum make these problems less likely to occur as the temperature outside drops.
Clogged Drain Prevention
There are a few ways to help avoid your drains getting clogged and thus avoid extra strain on them as the winter months bring about the possibility of freezing. The first way is to treat your tub and sink drains using a mixture that can easily be made at home on a regular basis. Use 1 cup of baking soda, mixed with 1 cup of salt, and a ¼ cup of cream of tartar. Follow this mixture by pouring two cups of boiling water in each drain. Another thing to remember in keeping drains unclogged, especially around the holidays with all the extra cooking around the house is to avoid the dumping of any oils and grease or stringy object down your drain or into the garbage disposal. Likewise, run cold water through the disposal for 15-20 second both before and after using it and always turn it on before putting any food or debris in.
Insulate your Pipes
Using foam padding sleeves or insulation tape, this is a simple way to help avoid both your hot and cold water pipes from freezing up. Using a space heater that is set at a safe distance from any exposed fixtures or pipes to keep them warm is another way to avoid them from freezing up. Also, check basement and not often used pipes throughout your home regularly for ice or frost accumulation once the temperature has hit freezing to be sure they have not started cracking.
Running Water
This one is very simple. Be sure to run water from all valves and spigots in your home regularly throughout the winter. Especially in the case of those not used so often, this can avoid the issue of them freezing up.
Unattach Outdoor Hoses
Remember to unattach garden hoses that are outdoors before the temperature drops to freezing levels. Also, be certain to drain any residual water from the outside spigots and hoses and close the shut-off valve on any pipes leading to these.
Spreading out Showers
This is somewhat self explanatory, but having at least 10-15 minutes between showers helps to maintain proper pressure and consistent hot water levels. When the temperature outside drops, you may want to increase the temperature level on your water heater as well, but never put it higher than 125 degrees Fahrenheit.
These simple tips from the Raleigh NC Plumbers at Poole's Plumbing are ones that you can do personally in your own home to help stay away from plumbing issues and possible disaster this upcoming winter. In the follow up to this post, we will continue to discuss how to protect your pipes as the cold weather hits, in addition to the steps to take in the case that your pipes do freeze, burst, or crack this winter. To view that post, check back here to the blog section at www.poolesplumbing.com.
https://www.poolesplumbing.com/wp-content/uploads/FrozenPipe.jpg
501
800
raleigh plumbers
https://www.poolesplumbing.com/assets/Pooles-logos_03_small.png
raleigh plumbers
2015-11-05 09:14:44
2020-01-02 14:17:25
Tips from the most trusted Raleigh NC Plumbers to Avoid Winter Plumbing Issues