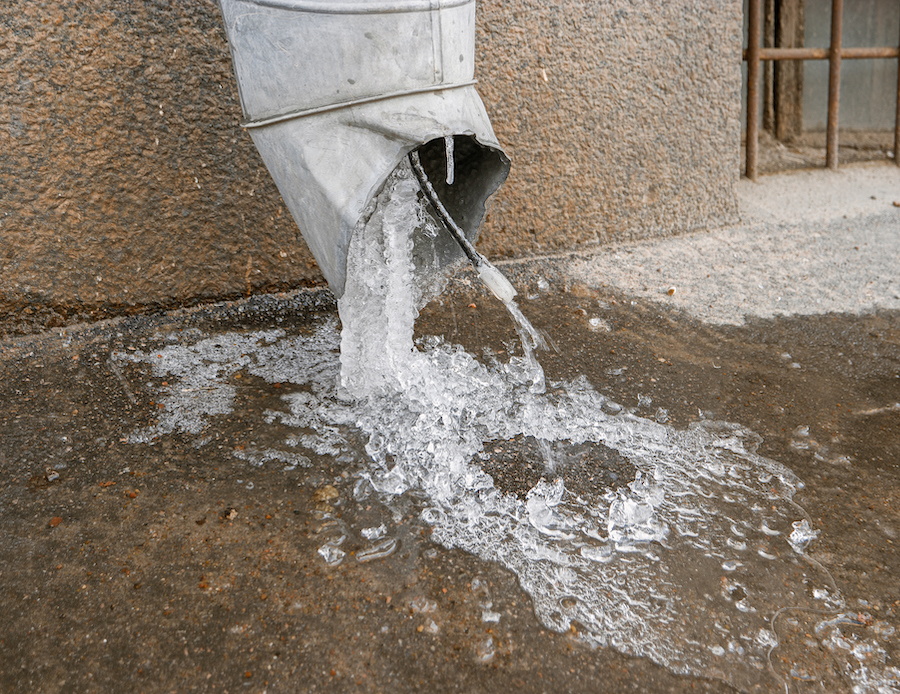 Winter Plumbing Preparation: Be Ready to Avoid Getting Stuck in the Cold
As we have noticed here locally over the past two months, as the seasons change, we can at times see some unpredictable weather. This could be said basically in the weeks and months surrounding the change of each season. In regard to how your home plumbing system is affected or any changes or preparation needed to be ready for a new season, the transition from Fall to Winter sees the most drastic measures needing to be taken. Now, that is not to make you worry, as the actual preparation is not difficult. However, the problems start when you are not on top of your Winter Plumbing Preparation. As you will see below, just taking some preventative measures can be the difference in some big savings.
As we just noted, to be on top of your Winter Plumbing Preparation does not take a plumber, per see. There are not many mechanical tasks to prepare and have you worry-free when it comes to any surprise plumbing issues this winter. But there are quite a few areas that you want to monitor. Whether indoors or outdoors, faucets or pipes, in this piece, we will walk through simple ways that you can with minimal effort have your home "winterized."
Winter Plumbing Preparation: What are We Preparing For?
Well, the above subheading does raise a valid inquiry. So, for those of you maybe not familiar with Winter Plumbing Preparation, we will explain. Basically, the winter months see a big drop in temperature. At points during the winter, temperatures will go below freezing. This can be a plumbing issue, as your pipes could freeze. Likewise, with snow, ice, or sludge on the ground or in the air, outdoor plumbing items could get clogged or damaged as well.
Below, we will start our helpful hints for Winter Plumbing Preparation. In this series of articles, we will cover burst pipes, indoor plumbing, and outdoor faucets and plumbing as well. Hopefully, by the time you've finished reading these posts, you will be able to keep an eye on a few areas that even with temperatures dropping you can feel warm inside, knowing your plumbing system is ready for the cold.
What Causes Pipes to Burst in Winter?
Well, the cold. That's the simple answer. But to go in detail, when temperatures drop below freezing, water freezes. When water freezes, it expands. When this water is contained inside pipes, this puts an incredible amount of pressure on your pipes. Whether the pipes are plastic or metal, if forced to expand too far, these pipes will crack.
Most at risk and most in need of your Winter Plumbing Preparation are the pipes that run along a home's exterior walls. This is because these pipes tend to have little insulation. Likewise, pipes that are in an unheated area like a basement, attic, or kitchen cupboard are at greater risk as well. The pipes that are most "at-risk" for freezing, cracking or bursting are any located outdoors. Hose bibbs, pool supply lines, sprinkler system lines all are ones to be given attention during your Winter Plumbing Preparation.
Winter Plumbing Preparation for Indoor Plumbing
To start, we will take a look at some helpful hints for Winter Plumbing Preparation inside the house. Below are six reminders that could wind up saving you not only from a mess but also in repair costs.
Add additional insulation to basements, attics, and crawl spaces. This helps to raise and keep temperatures higher in these usually less insulated areas.
If going out of town for an extended period of time or not going to be at your house, set the thermostat no lower than 55 degrees
Repair any broken windows or door seals to help keep temperatures regulated inside the house
Keep your garage door closed
Open kitchen and bathroom faucets to let them drip during extremely cold temperatures. This helps to keep the water moving and doesn't allow for it to freeze.
Remove all outdoor hoses from the spigot. Hoses can often time hold water inside them even after the water has been shut off. If the water in the hose is left to freeze it will expand and could cause damage to the spigot.
Outdoor Preparation is Next!
In our upcoming second post on Winter Plumbing Preparation, we will take things outdoors. Much like we did in this piece with indoor preparation, we will give you some helpful pointers and remind you of all the areas outdoors that you will want to be sure your Winter Plumbing Preparation is in order.
For information or to contact the most trusted name in Raleigh plumbing, Poole's Plumbing, go to poolesplumbing.com.
https://www.poolesplumbing.com/wp-content/uploads/winter-plumbing-preparation-pooles-plumbing-1.jpg
694
900
raleigh plumbers
https://www.poolesplumbing.com/assets/Pooles-logos_01_small.png
raleigh plumbers
2020-12-17 07:00:52
2022-11-27 15:13:07
Winter Plumbing Preparation: Be Ready to Avoid Getting Stuck in the Cold